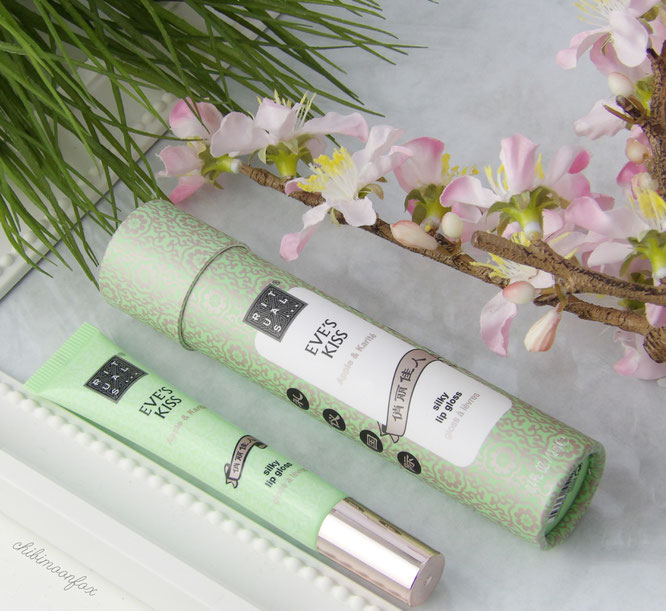 I'm not a fan of lip glosses... mostly. But when I saw this one at the Rituals website I simply couldn't resist and so I decided to give it a chance and I didn't regret it at all!
The lip gloss comes in a very handy tube with a squeeze out applicator, which I like, because it makes the application more hygienic, especially when you're on the go.
And please, can we look at this beautiful packaging for a moment? I'm somehow addicted to products with beautiful packagings and Rituals always got cute ones as you will see in some of my upcoming blog posts in the future.
Eve's kiss is a silky lip gloss and I can only agree with that description! It glides very smooth on your lips and gives you a gentle shine, which I really like. It has a neutral colour and tastes like fresh, green apples in summer - delicious!
This little beauty comes in a tube with 12 ml for 8,50 €.
It leaves your lips super soft and nourishes them well for hours, then you should reapply it.
The best is, unlike other lip glosses, this one isn't sticky and heavy.
If you're not a lip gloss lover like me, I can recommend you to try this one!
Or maybe you already own it, too? Tell me about your experiences with lip gloss in the comments!