Hey everyone!
A few days ago I won a Giveaway on Instagram by @cordiereee. The package arrived this week and I thought it would be a nice idea, if I show you what I got, especially since everything is so super cute!
---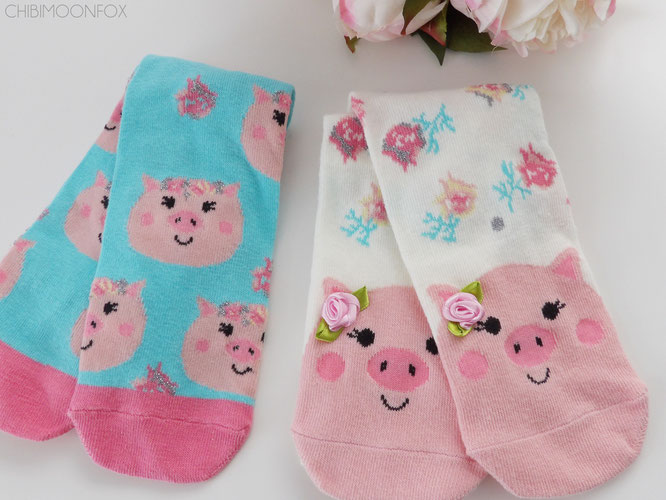 Piggy Socks
I got two pairs of cute piggy socks, aren't they lovely? I especially like the pair with the little rose on it. And you can't see it in the picture, but they also have 'oink' written on it. Can't wait to wear these on my cozy weekends.
---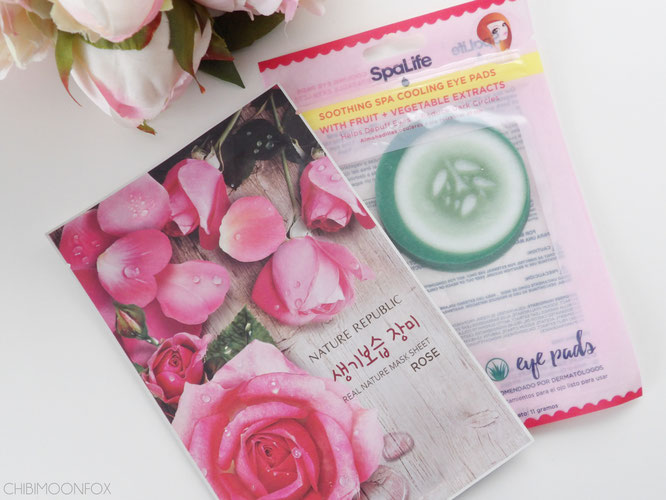 SpaLife Soothing Spa Cooling Eye Pads
Can't wait to try those! The packaging contains 8 pads in total and they look like cucumber slices, so cute! These pads are made in Korea and will help to sooth, moisturize and cool the eyes with the help of real fruits and vegetable extracts. I think I will use these the next time, since I think that my eyes look very tired the last weeks. And there isn't a better time to try cooling pads, than in summer, am I right?
Nature Republic Real Nature Mask Sheet Rose
This is a full face sheet mask, I own a set of the Tony Moly sheet masks and I'm excited to compare this one with them! This mask is made in Korea too and I must say, I really love the look of the packaging. So curious, how it works!
---
Mindful Earth Awaken Aromatherapy Room Spray
This room spray smells so good! It contains Mandarin, Lemongrass and Nutmeg. And since I'm a person, who always loved citrussy and earthy scents, I especially like this one a lot! The spray is made in Australia and contains 200 ml. I'm very happy with this.
---
Purrfect Mug
This might be the best one in the Giveaway, I mean, just look at this cute, fluffy, pastel cat with a unicorn horn! I'm freaking out over this cuteness. And this mug is so big, I already drank my green tea from it and you get so much tea in it and that's great, because I used to drink a lot of tea.
---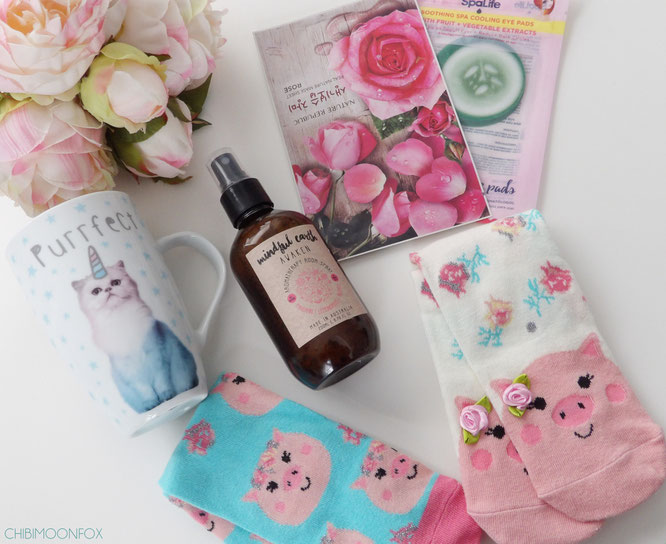 Here you can see all of the items I got in the package. I'm super happy about my win and want to say 'Thank you' to Johanna, who held this awesome Giveaway. Please check out her Instagram, she's such a cutie! And don't forget to follow me on Instagram and Facebook too!
I hope you liked this blog post, it was something totally different compared to my previous posts, but I really hope you enjoyed reading it as well as I enjoyed writing it.
Have a nice weekend and see you next time!