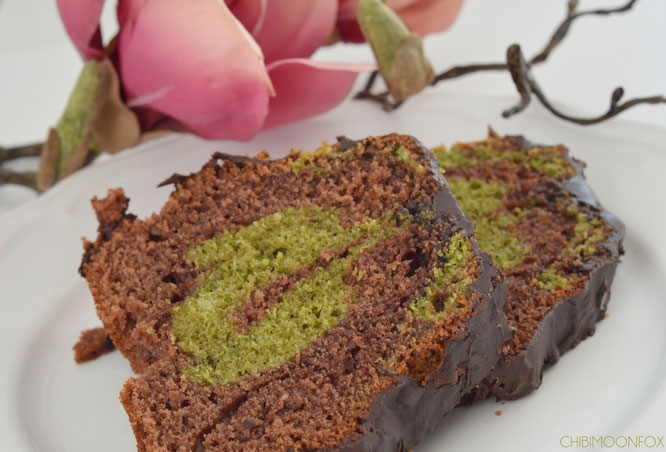 Hey everyone!
I love baking and I love chocolate cakes, and I also enjoy drinking matcha to my cakes. I thought, why not combine both of it? So I created my very own Matcha Chocolate Marble Cake Recipe yesterday and it turned out so good!
The cake tastes delicious and that's why I thought, I'm not going to keep my recipe as a secret. Today I will share it with you, so you can try it on your own.
I would like to say, that this is my first self-created baking recipe ever and I'm so happy that it wasn't a fail. Hopefully I will create some more in the future, which I can show you on the blog too!
---
300 g Wheat flour
30 g Cacao powder
9 g Matcha powder
180 g Sugar
250 g Butter, softened
125 ml Milk
15 g Backing powder
8 g Vanilla sugar
4 Eggs
---
electric mixer
one big bowl
two medium bowls
kitchen scale (with Tare feature)
measuring cup
box-shaped baking pan (28 cm)
spoon
fork
---
Step 1
Put wheat flour, sugar, butter, milk, baking powder, vanilla sugar and eggs in a big bowl and use an electric mixer to mix them all together for one minute on low level and one minute on medium level.
Step 2
When everything is well-mixed, divide the mixture between 2 bowls.
Step 3
Stir the cacao powder in one bowl and the matcha powder in the other bowl and mix them thoroughly.
Step 4
Now you have the two doughs for your marble cake, the chocolate and the matcha one.
---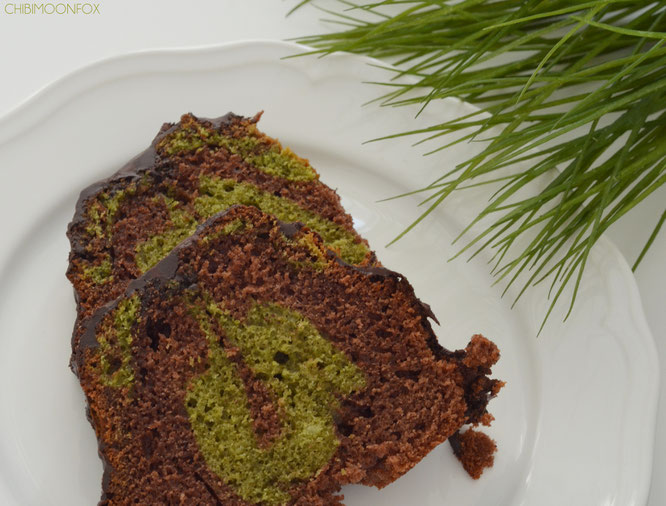 ---
Step 1
Grease the baking pan thoroughly with butter and add the chocolate dough.
Step 2
Now add the matcha dough and softly swirl the dough with a fork to create a marbled effect.
Step 3
Put the cake into the oven and bake it for 45-55 minutes at 180°C (356°F). The cake is done, when a skewer inserted into the centre comes out clean.
Step 4
Turn out the cake onto a cooling rack and leave to cool.
Step 5 (optional)
Version 1: Melt some bittersweet chocolate and pour it all over the cake. Leave time for the chocolate to harden. (That's what I did with my cake)
Version 2: Sprinkle the cake with some powdered sugar.
Version 3: Cover the cake with a frosting. If you're a super-duper matcha lover, you can also add some matcha powder to the frosting as well.
---
Now you're all done! Enjoy your delicious Matcha Chocolate Marble Cake!
I hope you liked this blog post, it's the first time, that I share something like this and like I said before, this is the first time I created an own baking recipe.
Thank you for reading and see you next time!