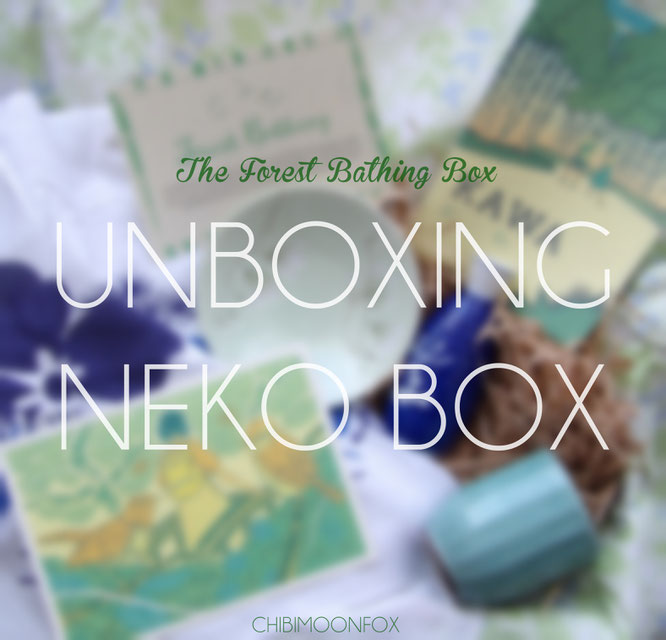 Hey everyone!
Unfortunately I got sick and have to stay at home for the whole week! But at least I can finally show you the items I got in Neko Box's 'Forest Bathing Box', which already arrived a few weeks ago.
You may ask yourself now "What is Forest Bathing?", so please let me tell you something about it since I practice Forest Bathing for years.
Forest Bathing, or in Japanese Shinrin Yoku (森林浴), is a Japanese practice where you take short, leisurely visits to forests. These visits bring a lot of health benefits since you completely take in the atmosphere of the forest. Forest Bathings are perfect to calm and slow down from your stressful and busy life. I practice Shinrin Yoku for about 7 years now and really enjoy it. It helps me a lot to destress from my everyday life. Luckily in our new apartment we will live near the most beautiful nature reserve in Northrhine-Westphalia called 'Wahner Heide', so I can do a lot of Forest bathing again. My husband and I practiced Shinrin Yoku every Sunday when we lived in Brandenburg, so it was a huge change for me moving from a full-of-nature village to the big city life in Cologne again five years ago.
But now, let's see which items I got this time!
---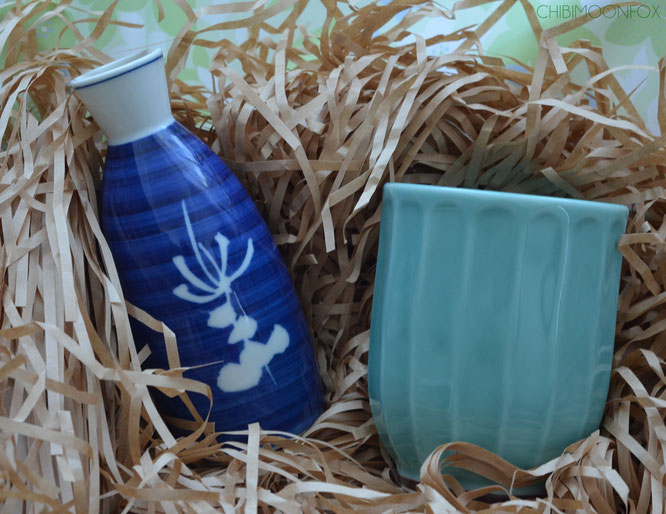 Chrysanthemum Vase:
This vase is actually a sake bottle, but since it has this great shape and cute size, it's perfect to use as a vase for small flowers. The vase features a Japanese Chrysanthemum and is made in Arita, which is famous for its pottery.
Teal Textured Cup:
This cup has a smooth glaze and a beautiful blue/green colour. It's perfect for tea and I can't wait to drink from it, since I already packed it up for the move. This cup is Mino-yaki porcelain made in Gifu prefecture.
---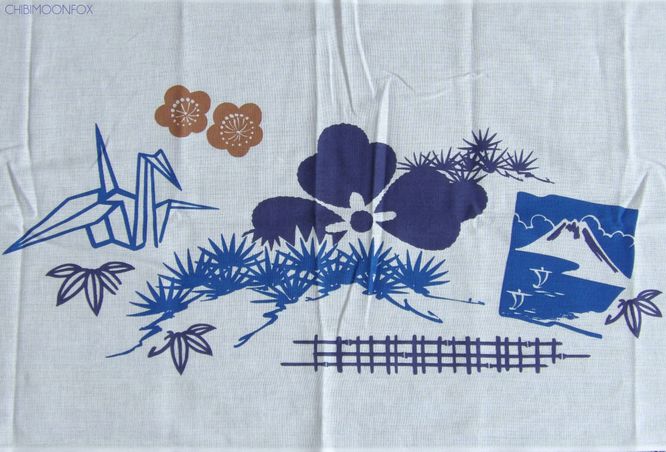 Nunu Iroha Tenugui:
This tenugui cloth is by Nunu Iroha and features some classic Japanese symbols. As you may know from my other posts, I own a lot of Furoshiki and Tenugui, because they're always useful and easy to carry with you while traveling. I'm so happy to have this beautiful one in my collection.
---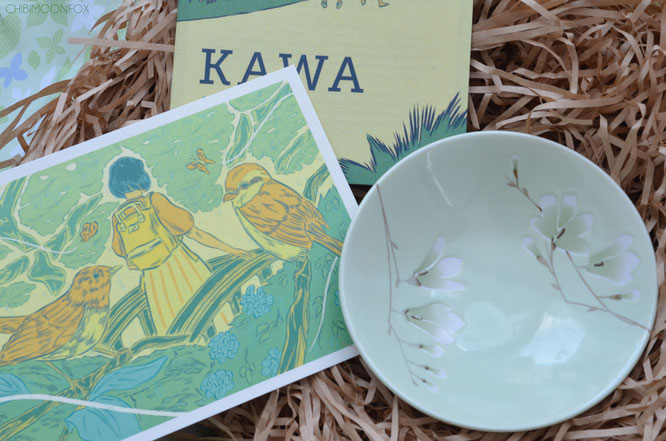 Green Magnolia Dish:
Oh, how happy I was when I held this dish in my hands. Really guys, this dish is so beautiful! It's Mino-yaki porcelain, too. I can tell you, Mino-yaki porcelain always got such a great quality, I own a lot of their porcelain and it never disappointed me. This one features a beautiful Magnolia pattern and is slightly green.
KAWA Zine & Print:
In this month's KAWA zine you'll learn how to do Forest Bathing. It's filled with beautiful pictures of different forests in Japan, featuring Nikko Walking Trails, the Arashiyama Bamboo Forest and Mount Takao near Tokyo - giving you lots of inspo for Forest Bathing on your next trip to Japan. The print features a woman practicing Forest Bathing and being surrounded by birds and trees while walking over a bridge - so beautiful!
---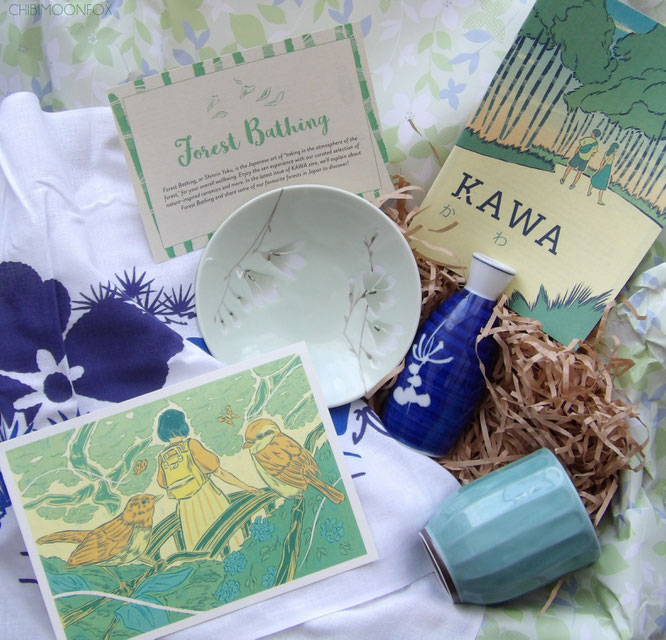 Here's an overview of all the items, that came in the box.
You get four items and the beautiful print for a total retail value of USD$71.00.
As always, the quality of the items couldn't be better and I'm happy with every single item.
Unfortunately this was my last Neko Box so far, because I plan to try out some other subscription boxes too, once I moved. So please keep an eye out for more upcoming unboxings of different subscription boxes! :)
Also, that doesn't mean, that I will never do an unboxing of Neko Box again, if there's a theme which really get my attention, then I will order this box of course. ;)
Thank you for reading and have a nice week!