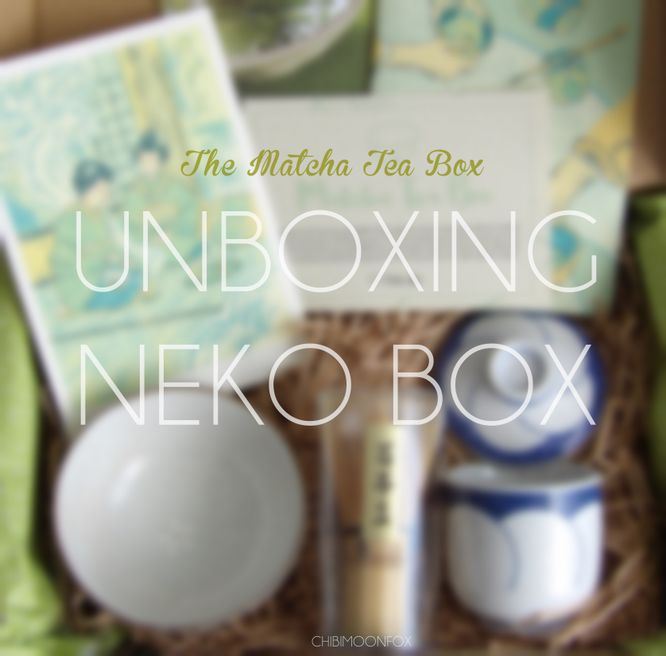 Hey everyone!
First of all, sorry for letting you wait for a new blog post. My hubby and I were searching for a new apartment and now everything went so fast, because we luckily got our dream apartment. So we went signing the papers this week. But since we have to organize and pack a lot of things because of our upcoming move in October, I may not be able to write blog posts for a while, I already apologise for that. Follow me on my Instagram meanwhile to be up-to-date! :)
This week my Neko Box arrived again, it's called 'The Matcha Tea Box' and as the names says, it's all about traditional Japanese matcha this time. Let's have a look at what I got:
---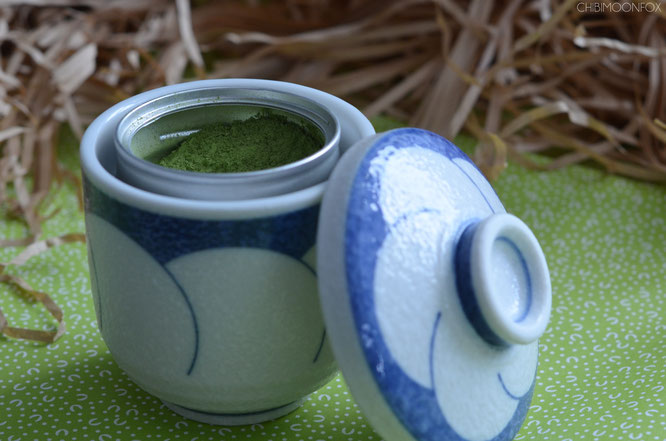 Ume Matcha Container:
You get a beautiful ceramic container called chaki in Japanese with a plum blossom design, how gorgeous! It's perfect to store your matcha powder in it. My matcha powder, which comes in a can, fits perfect into this container too! You can also use it for storing snacks or other things.
---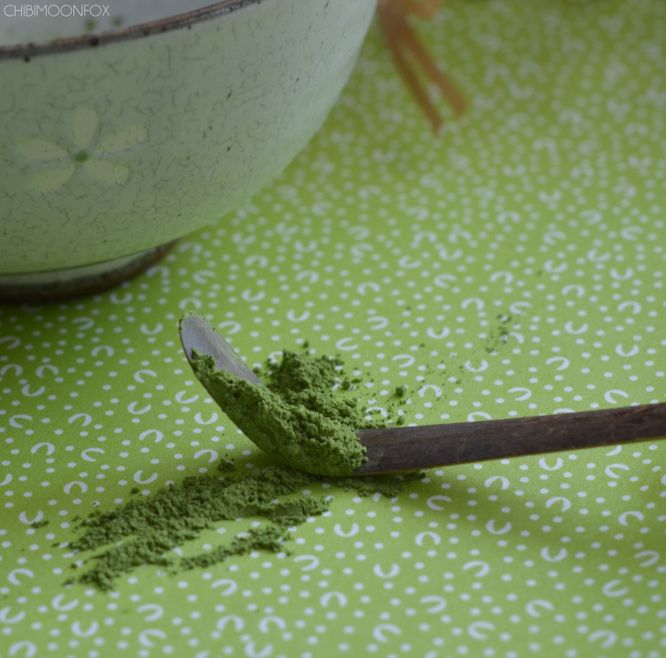 Bamboo Matcha Spoon:
The chashaku (bamboo spoon) is indispensable for your own matcha tea set! It helps you to scoop the right amount of matcha powder into your bowl. It's super handy to use and easy to clean, plus it looks really unique.
---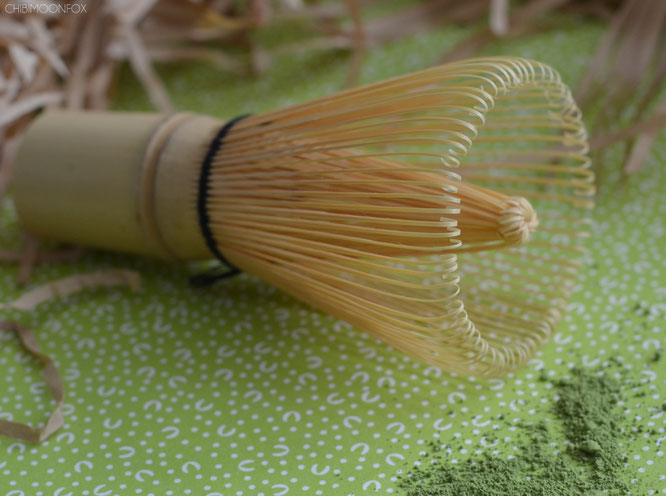 Bamboo Matcha Whisk:
Preparing matcha tea wouldn't be the same without the chasen, your bamboo whisk. It helps to seperate the matcha powder and whipping up your frothy bowl of matcha.
---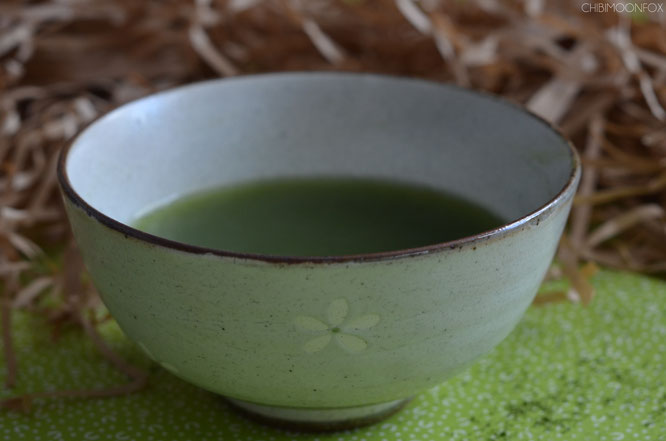 Green Sakura Matcha Bowl:
The most important part of your matcha tea set is of course your bowl! This time, I got a beautiful bowl with a sakura pattern. It feels so great to drink your fresh prepared matcha from it. You can also use it for rice or desserts, too!
---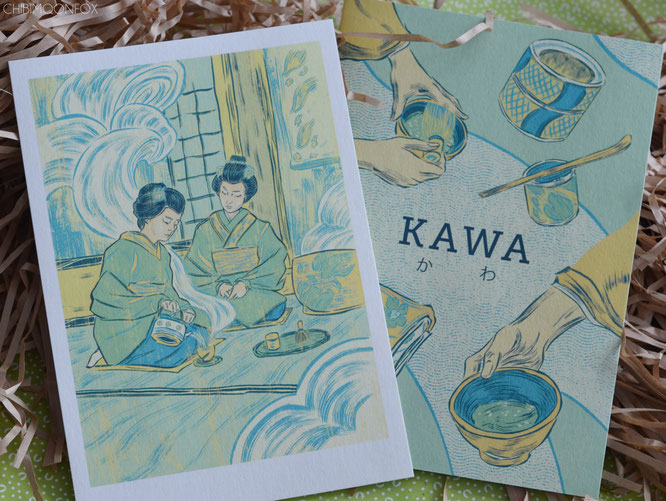 KAWA Zine and Print:
This time, the KAWA Zine takes you to the world of matcha, exploring matcha tools, history and tea houses. There are also two recipes in there for matcha latte and matcha mochi, but I think I will try to make a matcha cake! You also get a beautiful print, showing a traditional tea ceremony. I love this print and will hang it into my new kitchen once we moved into our new apartment.
What do you think of The Matcha Tea Box? I think it's a successful box as always and since I love matcha, I'm happy to have all essential tools to prepare my own traditional Japanese matcha at home. It would be perfect if I had some wagashi here. :)
Thank you for reading and see you next time!