Werbung aufgrund von Markennennung | Produkt selbst gekauft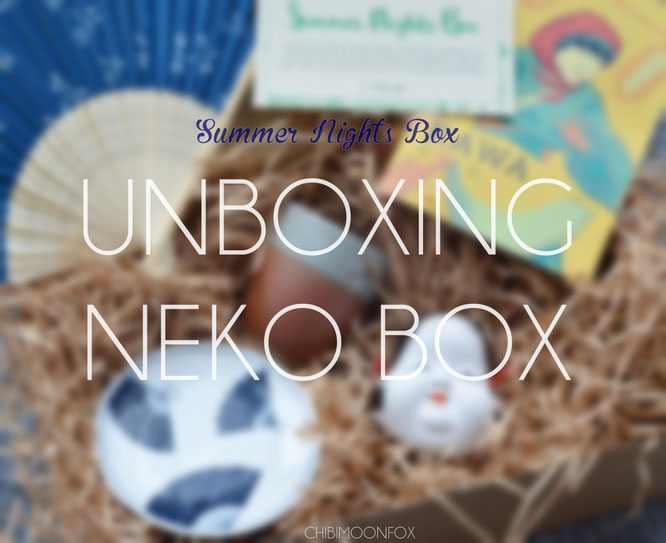 Hey everyone!
This week I received my Summer Nights Box from Neko Box. Unfortunately I was on a Business trip for five days in Berlin, but I came back on my Birthday on friday and opening this box felt like opening another Birthday gift for me.
My three months subscription to Neko Box ends with this one, but I will continue keeping an eye out on the boxes, so I can subscribe to upcoming ones, if I'm interested in them.
But now, let's see what we got this time!
---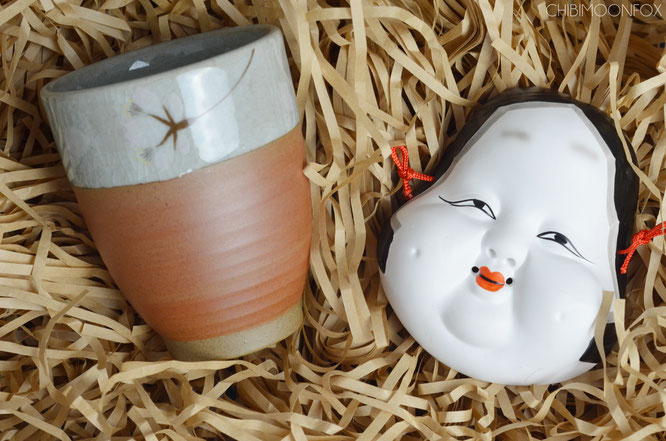 Textured Blossom Cup
This cup is handmade and features beautiful blossoms. It has crackled glazing, which gives a very unique touch to it. My husband liked this the most in the box, I guess he will use it a lot in the future. I always fall more in love with him when he likes the same things as I do.
Traditional Ceramic Mask
You will get one of two classic ceramic masks in this box: Noh or Okame. I got the Okame one, which I love - oh and it's hand painted. They're said to bring good fortune and happiness, I will hang them on a nice place in my apartment.
---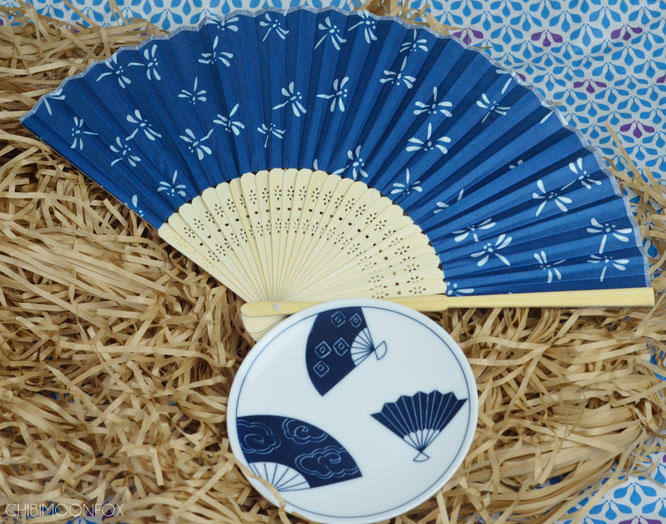 Summer Folding Fan
I don't know what you guys are up to, but for me there's nothing better against the summer heat than a nice fan, therefor I always carry one with me in my bag during summer. Trains can be very hot here where I live, I'm happy that I got a fan with a nice design, which I can use now instead of my plain white one.
Summer Pattern Dish
This dishes come in five different summer-themed patterns, I got the ones with fans on it. As always, this is such a cute little dish and I can't wait to use it!
---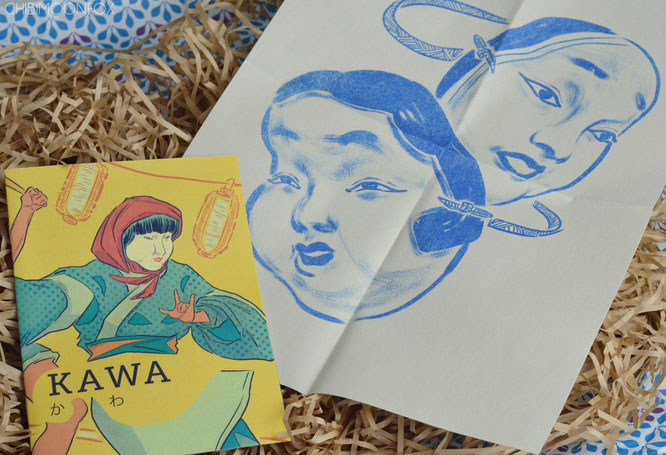 KAWA Zine and Poster
In this month's KAWA Zine you will get to know more about Koenji in Tokyo. You will read about the Awa Odori dance festival, which is held every year on the last weekend in August. They also take you to other interesting spots in the area of Koenji. On top of that, you will get a poster again, this time it's a poster with a Noh and Okame mask on it.
---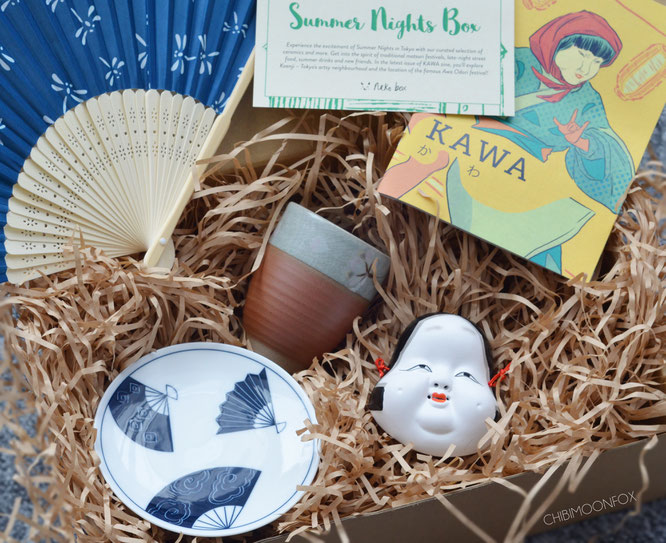 You can see all of the items again in this picture. I think it's a really nice box, just like the others before. You get some helpful and interesting items this time, I'm looking forward to their upcoming boxes.
Is there an item you like the most in this box? Let me know in the comments below!
Thank you for reading and see you again on my next blog post!