Werbung aufgrund von Markennennung | Produkt selbst gekauft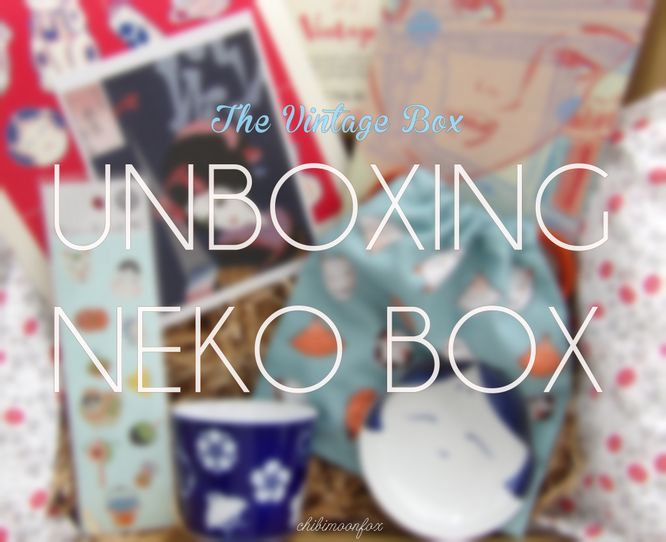 Hey my loves!
This week my Neko Box finally arrived at my home and like the other time, I will show you what's inside.
The theme of May's Box was 'Vintage' and since I'm a vintage fan, I was super curious, excited and couldn't wait for this box to arrive.
In 'The Vintage Box' we get 7 items in total and I can tell you, every item included is worth the price of the box! But now let's see which items we got this time!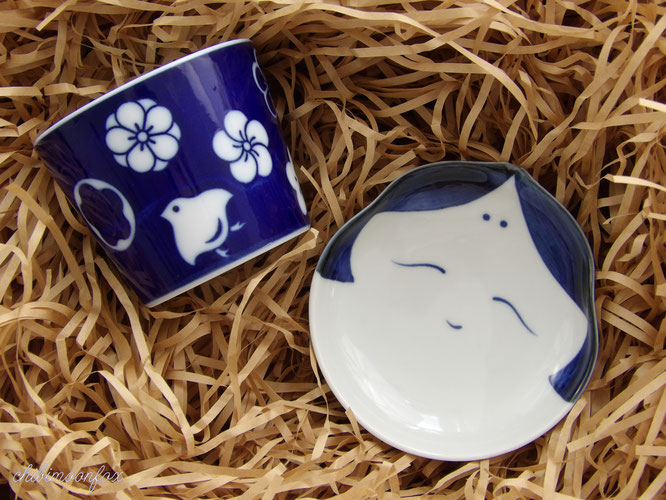 Ofuku San Dish:
A small ceramic dish plate which comes in a super cute way in this box - it has an Ofuku San face! Ofuku san represents good fortune. It comes with classic Japanese ceramic colours, white and blue. I love this dish, it has a cute size and the look of it is just so lovely, how can you not fall in love with this?
Vintage Pattern Bowl:
Two beautiful ceramics in one box? I'm so happy! You can use this bowl in a lot of different ways, for rice, dips or deserts. Or you can do it like me and use it as a decoration.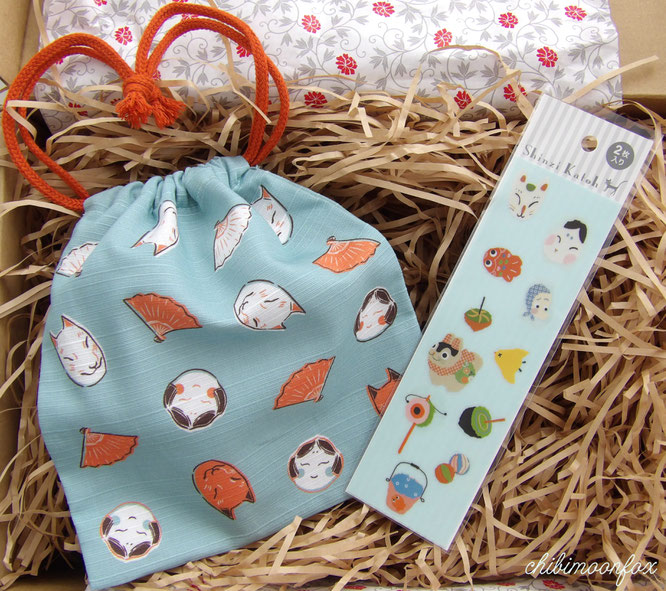 Vintage Symbols Drawstring bag:
This is something I wanted for a super long time and I'm happy that I finally got one now in this box! Can't wait to pack some of my snacks for work in there or to take it with me on trips! This kinchaku bag features three iconic symbols of Japan: Ofuku San, Kitsune and a fan.
Folk Art Stickers:
You will get some cute stickers in this box! I don't use stickers often, but I like to use them on Birthday card's or letters, so now I can give them a Japanese touch, which I really like. But I'm pretty sure, I will find another good way to use them as well. By the way, this sticker set is a collaboration between the famous folk art designer Shinzi Katoh and the stationery brand Seal Do. Some of the featured icons are Kitsune, Ofuku San and Inu Hariko.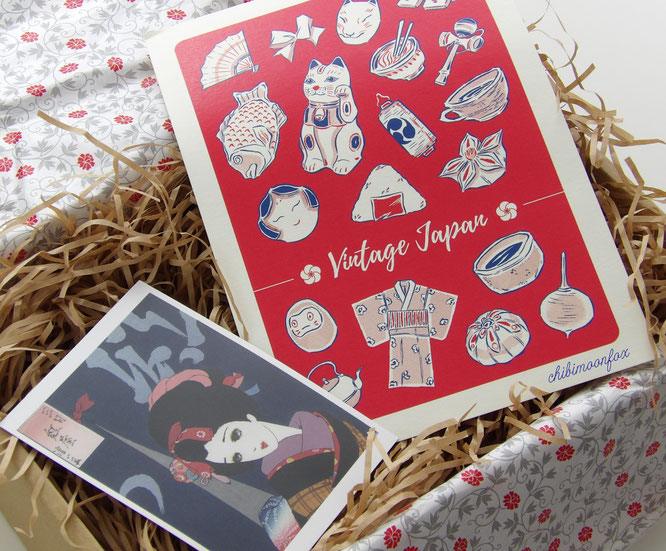 Junichi Nakahara Postcard:
If there's something I really love about Japan, then it's their artists and postcards. When I was in Japan, I bought beautiful postcards to send them to my family members and I also got some for me and my husband too. With this one, I can extend my little collection. And I'm so happy with the motif I got, the girl looks so beautiful, one of my favourite designs by Junichi Nakahara. Sometimes I think, Neko Box knows exactly my taste when it comes to art and drawings.
Vintage Japan Art Print:
A cute, little art print designed by Neko Box comes in this box as well! And once again there are a lot of iconic Japanese symbols featured on it. Can't wait to use this one for some of my photo shoots. I'm also thinking about framing it.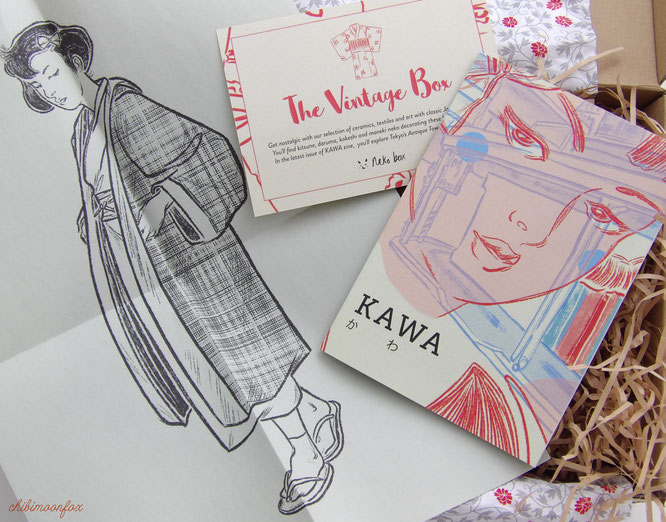 KAWA Zine Nishi Ogikubo:
Last but not least, the KAWA travel zine, which takes you to diffeent spots in Nishi Ogikubo this time, to experience the Vintage vibe of Japan. I really love the upgrade they did on the magazine. There's also a risograph poster included, wow! Great job done here, Neko Box!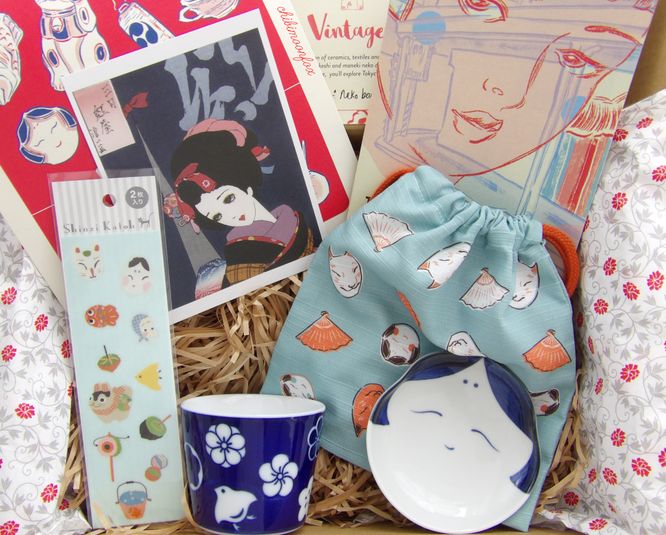 I'm so happy with this box and can't believe how many beautiful items I got this time. Now I'm even more excited about their next box, 'The Summer Nights Box'.
What do you think about the Vintage Box? Do you like the items, which came in it?
Thanks for reading and see you next time!