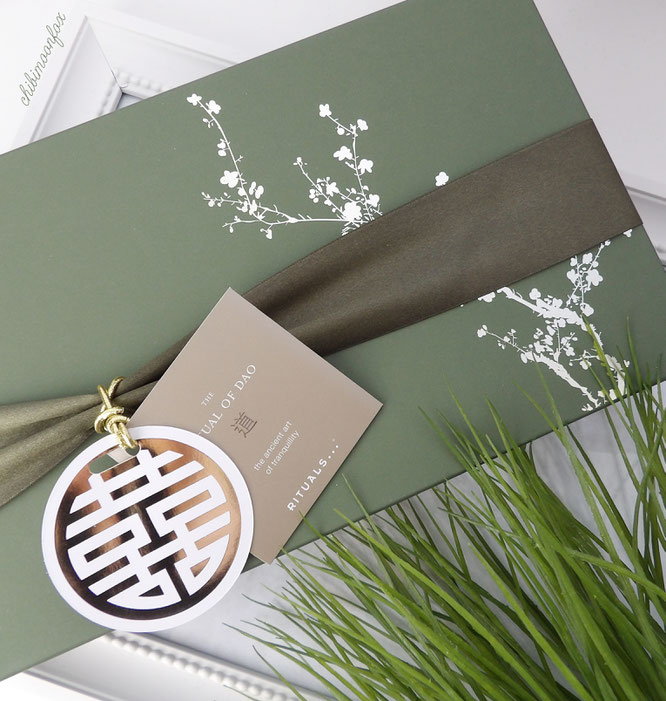 Hello beautiful!
I thought it would be time to do a beauty-themed blog post again. I wanted to review the Ritual of Dao - Calming Treat Set for a while now, the products which come in this set are nearly all empty, perfect time to tell you what I think about it!
As you know, I'm a big fan of Rituals Cosmetics. I love their scents and products. But first, let's have a look at the products, that came in this set.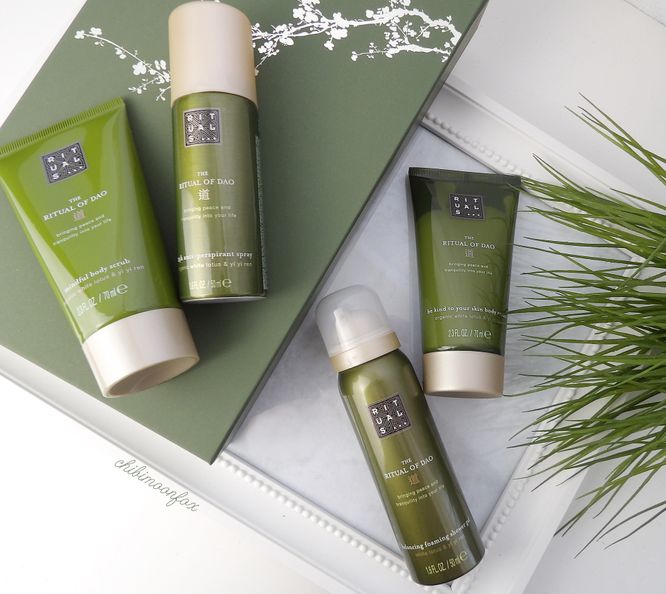 You will get four products in this set, but keep an eye out on special promotions! Rituals often has promotions, where you get little gifts when you spend a certain amount of money on your order. As for me, I got a set of their hand creams for free back then. :)
Mindful Body Scrub:
The first product is a mild, cleaning body scrub. When it gets in touch with water it becomes more like a shower cream with a peeling effect. It's perfect for those days when your skin feels a bit more sensitive, because this peeling isn't like the Ritual of Sakura peeling, which I also got. You'll get a gentle peeling effect and the cream leaves your skin soft and well-scented.
24h Anti-Perspirant Spray:
You get a little deodorant too! I must say I really liked this one and so it's not surprising, that this was the first one of the products, which was empty. What I really enjoyed about it is the size. It contains 50 ml, which makes it perfect for travelling! It also lasted quite good, I wouldn't say it can keep up with the stated 24 hours, but nevertheless it lasted better than other ones I tried before.
Balancing Foaming Shower Gel:
I love Rituals foaming shower gels, they're the best in my opinion and so I was happy, that a small one came in this set, too. If you've never tried their foaming shower gels before, make sure to check them out! And this one is practical too, because again you can easily take it with you on your travels, like I did.
Be Kind To Your Skin Body Cream:
The fourth and last product in this set is a body cream, which comes in a tube and contains 70 ml. The consistency of the cream is perfect, it's not as liquid as others, really creamy. It smells amazing, is very easy to apply and dries quickly on your skin.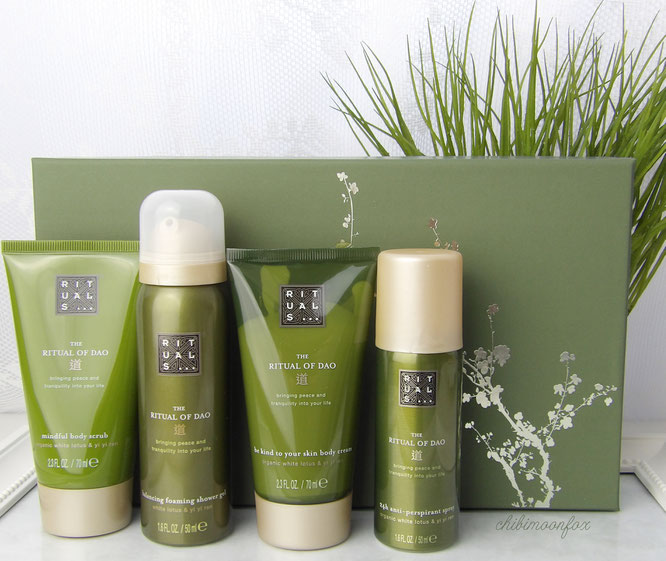 I can say, I'm very happy with this set. It's just perfect for travellers, because you have everything you need in a small size with you, plus: all of the products are always high quality. I travelled quite a lot the last months, Ireland, Japan and different cities in Germany - I was able to enjoy them all with my little treat set.
Now that my husband and I are moving into our new apartment in two months, I'm happy to have this smaller sized products, so I can already pack all the other things.
The set costs 19,50 € and comes in a beautiful gift box, which you can use for whatever you want. For me the price-performance ratio is on point and I can abolsutely recommend this set.
Do you own any Rituals Cosmetics? Maybe also one of their gift sets?
Leave a comment below!
Thanks for reading and see you next time! ♥