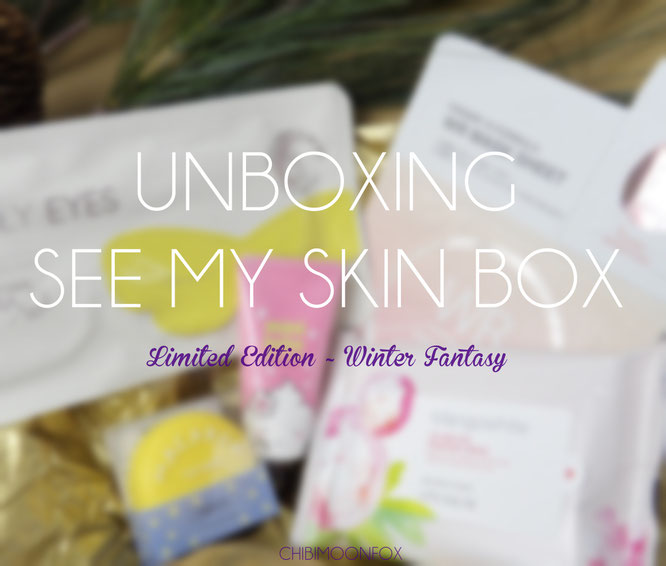 Hey cuties!
Today I'm back with something new for you - I ordered the 'See My Skin Box' for the first time and want to share my thoughts on it with you.
See My Skin is a German Online-Shop for Skincare and Makeup products by the Korean brand IT'S SKIN. They have a wide-range of the brand's products where you can choose from.
I stumbled upon this shop a while ago and finally made an order on the See My Skin Box. They release new boxes regularly, this time they got a Limited Edition for their customers, called 'Winter Fantasy' - sounds great, am I right? Let's see what's inside this box:
---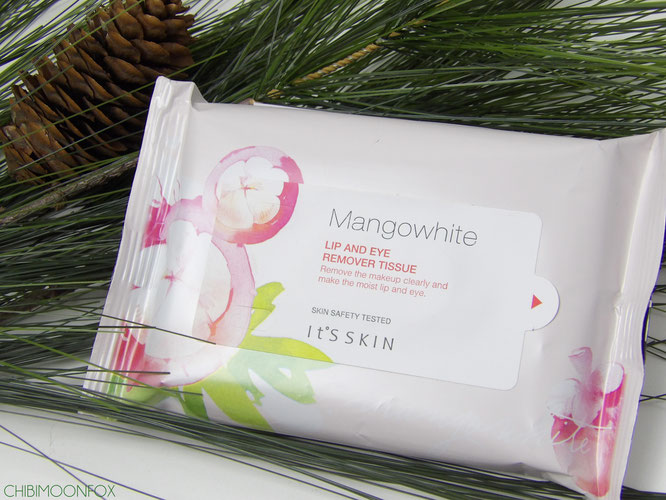 Mangowhite Lip and Eye Remover Tissues
The first product that came in the box is a package of Lip and Eye Remover tissues. They remove even waterproof makeup soft and clearly and leave your skin fresh and clear. The scent of this tissues is so divine and this one came with 15 tissues in it.
---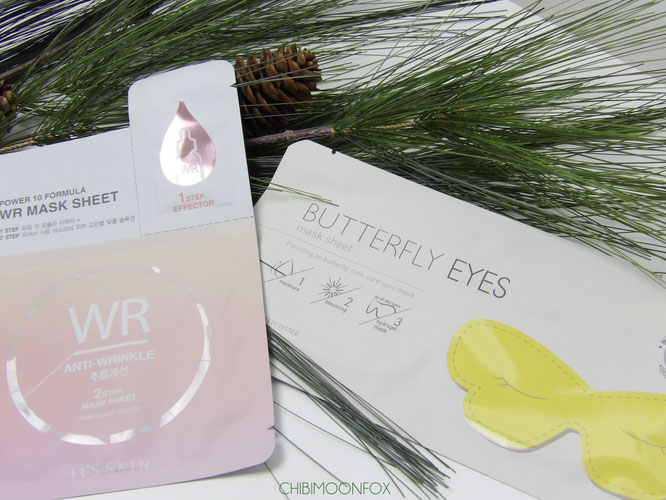 Power 10 Formula WR Mask Sheet
This mask sheet is something very special and I haven't seen something similar so far. This mask sheet is a 2-step-program and is enriched with caviar extract and mistle extract to help against the first signs of aging. You apply the essence on your face first and put the mask sheet on top of it. You leave the mask on your face for about 15-20 minutes and softly massage the rest of the left essence into your face skin until it's all absorbed. I recognized some aging process in my face the last months, so I will try this mask today and I'm excited if it helps me with my skin.
Butterfly Eyes Mask Sheet
This is a mask sheet which focuses on the butterfly zone around your eyes. It helps to moisturize your skin and to improve the elasticity of it. I will leave this one for the Christmas holidays when I have vacation, so I can pamper myself with it.
---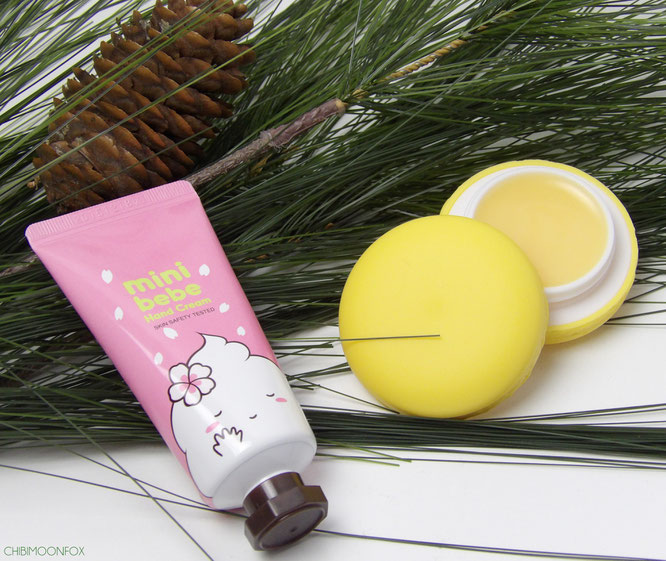 Mini Bebe Hand Cream - Cherry Blossom
I'm very happy about this one, it smells intensively like cherry blossoms and since my last hand cream got empty, I'm glad that I got this cute one in the box. And also have a look at this cute packaging!
Macaron Lip Balm - Pineapple
This lip balm also smells divine! And I love pineapples! And let's be honest, who doesn't need a lip balm in winter? I use a lip balm every day, so I'm super happy about this one, especially since my last lip balm got empty too. This one comes, like the name already says, in a cute packaging which looks like a macaron.
---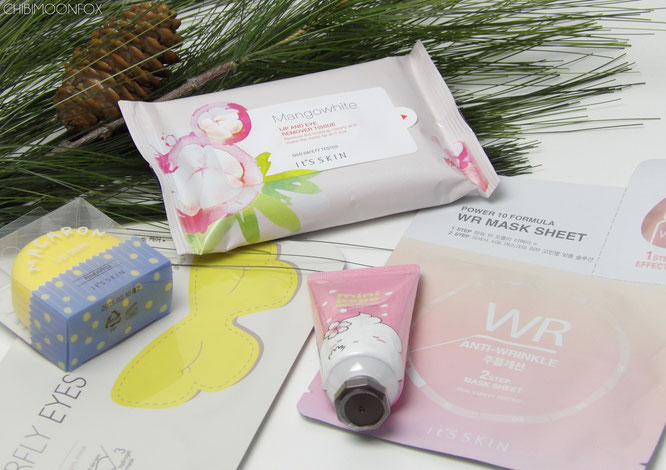 Here are all the items that came in the Winter Fantasy Limited Edition. I think it's a really great box and every item that came in it is helpful for me. The See My Skin Box costs 24,95 € which is a more than reasonable price, if you think of the five full-size products you get.
See My Skin ships to Germany as well as some other countries in Europe, take a look at their shop to see if they ship to your country!
I will order the See My Skin Box again and I'm already excited what's in the next box. The box is perfect, if you want to try a lot of IT'S SKIN's makeup and skincare products.
What do you think of the box? Have you tried any products by IT'S SKIN?
Let me know in the comments below!
Thank you for reading and see you next time. :)